Understanding Commercial Property Leases
If you're a tenant looking to renew or relocate, it's crucial to understand the current market conditions, a landlord's obligations, and any potential lease restrictions.
To achieve the lowest rental rate on your expiring lease you need to have as much market knowledge as possible – your landlord certainly will.
And that's only a small fraction of what you need to know.
Understanding Commercial Property Leases is an in depth guide to de-mystifying the commercial leasing process for the commercial tenant.
Provide your name and your best email address below and we'll send this informative guide directly to you.
We respect your privacy and will never sell, rent or give away your information.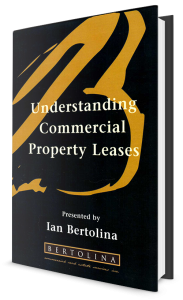 Market Report on Vacancies and Rental Rates
Get a free market report on vacancies and rental rates for the market you are interested in.
Provide your information below and we'll contact you with the free market report for your building or market.
We respect your privacy and will never sell, rent or give away your information.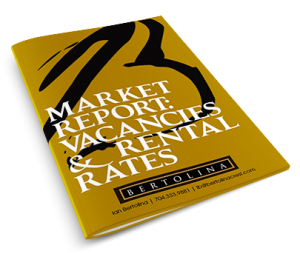 Understanding Commercial Property Investments
If you're a property seller hoping to make the most from your transaction, it's crucial to understand the current market conditions, any zoning issues, and all of the pertinent property inspections.
And that's only a small fraction of what you need to know.
An Investor's Guide to Commercial Real Estate will help to de-mystify the complexities of commercial real estate.
Provide your name and your best email address below and we'll send this informative guide directly to you.
We respect your privacy and will never sell, rent or give away your information.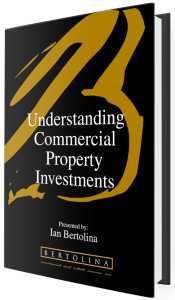 Get a free comparable sales report on the market area you are interested in.
Provide the information below and I'll contact you with the report.
We respect your privacy and will never sell, rent or give away your information.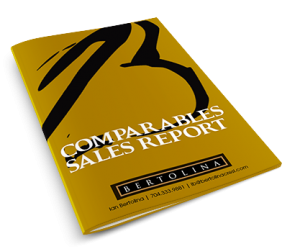 You were always easily accessible to us during our hunt for the perfect place and did a great job of listening to our needs and showing us properties that filled those requirements. As someone who had never coordinated a move before, I can tell you it was so nice to have you there to guide me through something that was very foreign to me. I felt like you sincerely had our best interest in mind throughout the whole process and that you negotiated a very fair deal for us. I would definitely recommend you to any business looking to relocate.

Just a note to thank you for bringing TechnoCom Business Systems, Inc. to Independence Pointe. The patience you showed with Jim is a real credit to your professionalism, and your credibility and market knowledge helped convince Jim that our Park meshed perfectly with his corporate objectives. It is always an added pleasure in business when the parties involved come away with a feeling of personal friendship, and that has certainly been the case for me. I have sincerely enjoyed working with you on this deal, and put high value on the friendship we have begun to develop. Let's not forget that over the coming months! I'm also glad we were able to play golf after so many months of negotiating this deal. What a great way to end this portion of the transaction. Ian, if I can be of help to you in any way, please don't hesitate to call I really hope we'll have the opportunity to work together soon on another deal. Again, THANKS, for the confidence shown in us, and the way in which you orchestrated this deal, staying with us both from start to finish.

Independence Point Marathon

Thank you again for all you have done to make our move not only comfortable but possible. Even with a small company like ours, having a professional like you to guide us through the steps is absolutely essential. We greatly appreciate your conscientiousness and reminders of the many things that we had to do. Any time we can recommend to prospects your services, don't hesitate to let us know as we will give you the highest recommendation.

Barnhardt Elastic Corporation

I am very pleased to write this letter of recommendation for lan Bertolina. lan represented our Charlotte, North Carolina property as broker. He worked very hard to sell our property. As we had few contacts in Charlotte he provided us with reputable, reliable sources in Charlotte to assist us with maintenance, environmental and legal issues. His efforts resulted in a satisfactory conclusion as we were able to sell our property for a good price. We highly recommend lan Bertolina…you won't be sorry.

Manager

Stafford Family Limited Partnership

Ian Bertolina and the folks at Bertolina Commercial Real Estate Services, Inc. have been working with our company for many years. Ian's in-depth knowledge of the Charlotte market has been an essential tool for us in all aspects of our commercial real estate needs.

Prior to our meeting in mid-July, we had spent the past 8 months looking at properties in the same market area with another broker. All of the sites that we visited were either too small, too large or required significant modification. Our company was very frustrated and we were worried that our requirements might be too stringent. Everything changed on day one, once you began handling out account. You listened to our requirements and you promptly set up visits that matched our requirements. The whole process was complete and we were in our new office (after slight renovation) on October 3. The Fit was perfect with room for growth and the lease rate was well within our range.

Southeast Regional Manager

Glory (U.S.A.) Inc.

I wanted to thank you again for the very successful and expeditious sale of my client's commercial property in Charlotte. I had received a referral to you from another broker, and your performance has borne out their recommendation. Throughout the process you were readily available, were helpful and forthright with your marketing and pricing advice, and always stayed in communication with me as to the progress of advertising, inquiries and showings. I would not hesitate to recommend you to anyone in need of commercial brokerage services in your area. Please feel free to share this letter with others to whom you feel it might be useful.

I've known Ian for many years and was thrilled with the prospect of selling our multi-building campus through his firm. We listed the property on his website and with his many contacts in the industry, we had interest right away. The negotiation was handled in a quick and professional manner and exceeded my expectations. We had an acceptable offer within the first 30 days that was very close to our asking price and we were able to close the deal without any complications or stress on either the buyer or seller's side. I would recommend Ian to handle your commercial real estate needs and will use him again if the opportunity arises.

Thanks to your professionalism in advice on how to market the property, keeping us informed of feed back through calls, emails and visits helped us through the process. In the end, we realized our best move was hiring you for this sale. Your thoughtfulness and consideration helped us keep our sanity. Gene joins me in our thanks.

Ian helped us sell our office building this summer and my partner and I were both

very pleased with the guidance he provided us during the process. He was the

ultimate professional in his dealings with us, has a great command of the

Commercial Real Estate landscape in Charlotte, and was very pleasant to work with.

His advice was both knowledgeable and insightful from the beginning of our process

through the closing. I would recommend him without reservation to anyone

considering a transition involving Commercial Real Estate, whether purchasing or

leasing the space.