I'm a Leasing Tenant
---
Get a customized client educational package.
To achieve the lowest rental rate on your expiring lease you need to have as much market knowledge as possible your landlord certainly will. If you're a tenant looking to renew or relocate, it's crucial to understand the current market conditions, a landlord's obligations, and any potential lease restrictions. And that's only a small fraction of what you need to know. If you'll take the time to fill out the request form below we'll gladly send you a customized Client Educational Package based on your specific needs.
Items marked with an * are required.
We respect your privacy and will not sell, rent or give away your information.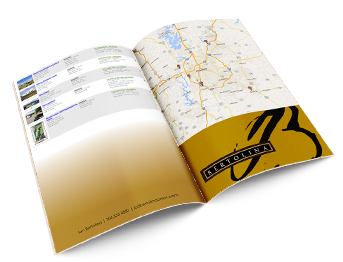 The 5 Step Process
Put the power of market knowledge to work for you and get the best deal. By participating in the Bertolina Five Step Facility Evalution Program you experience the following specific benefits:
Exposure of any deal flaws.
Coordinate efforts of all parties.
Objective, consistent advice throughout the process.
Elimination of tedious groundwork and distractions.
Work directly with Ian Bertolina, the firm principal.
1. Preliminary Analysis
We study your current real estate situation.
Get a specific understanding of your requirements and objectives.
Understand your economic goals.
Define your physical goals, and any special requirements such as amenities, image, parking, etc.
2. Selecting Alternatives
We provide an overview of the market's current conditions.
A complete survey of all logical alternatives designed specifically to determine the best options for your company.
Tour and inspection of alternatives.
Request proposals from selected alternatives.
Finalists selection.
Preliminary design plans.
3. Evaluation and Comparison
Review construction standards, allowances, quality, building management, etc.
Evaluate lease rates, operating expenses, net present value, etc.
Making a final selection.
4. Negotiations
Review preliminary construction cost estimates.
Negotiate business terms such as rental rates, tax and operating cost escalations, electrical charges, all construction issues, free rent periods, rentable versus usable measurements, subleasing and expansion capabilities, etc.
Review final design plans with you.
Negotiating lease or purchase contract.
Final approval/signing.
5. Construction and Move-In
Review final working drawings with you.
Assistance, if required in ordering systems and supplies.
Completion of construction.
Moving in.
Grand opening.
By undergoing the Bertolina Tenant Evaluation Program, you are putting the power of market knowledge to work for you.
See a partial list of tenants and buyers represented by Bertolina Commercial Real Estate.