I'm a Property Seller / Investor
---
It's true. Knowledge is power.
To achieve the highest selling price when you decide to sell your commercial property, you must have a firm understanding of what properties have recently sold and what is currently on the market. If you're a property seller hoping to make the most from your transaction, it's crucial to understand the current market conditions, any zoning issues, and all of the pertinent property inspections. And that's only a small fraction of what you need to know.
If you'll take the time to fill out the request form below we'll gladly send you a customized Client Educational Package based on your specific needs.
Items marked with an * are required.
We respect your privacy and will not sell, rent or give away your information.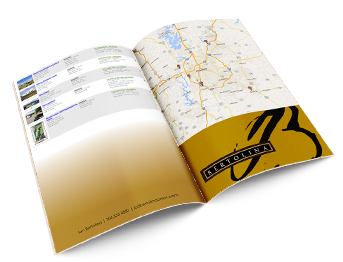 The 4 Step Disposition Program
We use the power of market knowledge to effectively coordinate your efforts and save you valuable time.
---
1. Develop Pricing
•Tax value
•Comparable sales value
•Determine highest listing price value
2. Develop Market Strategies
•Design marketing materials showcasing your property or facility to generate interest from the brokerage community and buyers.
•Sign placement on property.
3. Present to Market
•Property is presented to the brokerage community and prospective buyers on a regular basis.
•Electronic listing services.
4. Successful Closing
•Negotiating sale contracts.
•If needed, assist buyer with due diligence.
Follow the four steps of our Bertolina Building Sales Program, and we'll make sure you sell your commercial real estate for the highest price possible.
See a partial list of commercial properties sold by Bertolina Commercial Real Estate.