Here's an Alternative to Doing a 1031 Exchange
If you've ever been involved in selling a property and then looking to locate a Section 1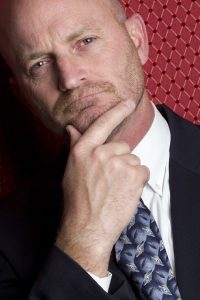 031 tax-deferred exchange property, you know what this experience can be like. The moment you close on the initial sale of your property, the clock then begins ticking. You've got 45 days to identify the property that you will be exchanging into, and then six months from the closing date of your original sale to then close this "upleg" transaction.
Sometimes the thought of going through this entire process can keep owners from listing their property and putting it on the market, for fear of not being able to find and close that upleg transaction within the previously mentioned timeframes.
So with this in mind, meet the Deferred Sales Trust, an alternative to doing a Section 1031 tax-deferred exchange that will eliminate these timeframes.
In a Deferred Sales Trust, you transfer the ownership of your property into a special trust that you create, and then when you sell the property, the proceeds from the sale go into this trust.
Then you can reinvest these proceeds not only into commercial real estate, but into investments like stocks and bonds, and you can do so whenever you're ready, without having that ticking time clock indicating when that final day of reckoning will get here.
So why haven't you heard of this option before? Well, very few accountants and attorneys even know about this, even though this reinvestment strategy has been utilized successfully now for many years. It seems that even though the IRS has been allowing this strategy to be utilized, it hasn't exactly been crowing about this to the world in the loudest manner imaginable. But when you comply with the basic guidelines that the IRS has been allowing, similar to what happens when you comply with the guidelines for doing a 1031 exchange, the IRS will then allow you to maintain tax-deferred status on your proceeds.
So if you are thinking of selling a property, and you're planning on doing a Section 1031 tax-deferred exchange when you're selling the property, it may be wise for you to learn more about the Deferred Sales Trust. It can give you more flexibility than doing a 1031 exchange, but you'll want to learn more about it in advance, and strategize in advance before you ever reach an agreement to sell your property, otherwise, it may be too late for you to then implement this strategy.
If you'd like more information on the Deferred Sales Trust, including seeing a video describing exactly how this approach works, visit the Web site located at www.WeReduceTaxes.com.